On Monday, July 2nd, 2001, Andrew left Alexandria, Louisiana, USA, to begin his journey to the Goroka Valley in the Eastern Highlands of Papua New Guinea. New Guinea is just north of Australia. You can locate Goroka by the red dot in the center of the map below.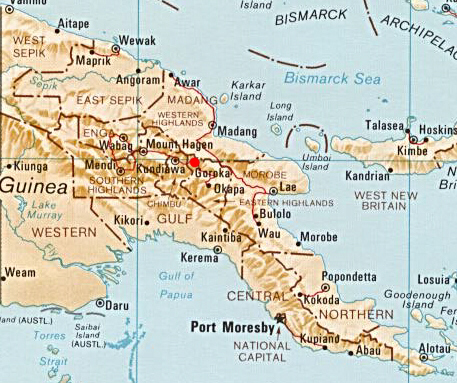 Andrew is under the oversight of New Tribes Mission

New Tribes Mission
International Headquarters
1000 E. First St.
Sanford, FL 32771
USA
(407) 323-3430
Here is Andrew after his boots set off the metal detector at the airport.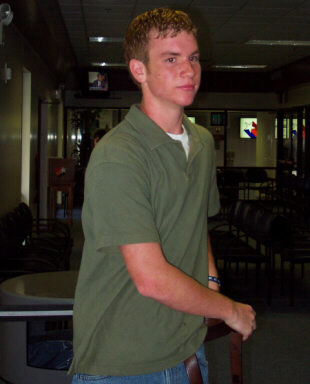 Joining us in the airport was a small delegation of family and friends.
Left to Right: David Melichar, Andrew Vincent, Bob Vincent, Sandy Vincent, Bev Moncla, Claire Moncla, Dave Moncla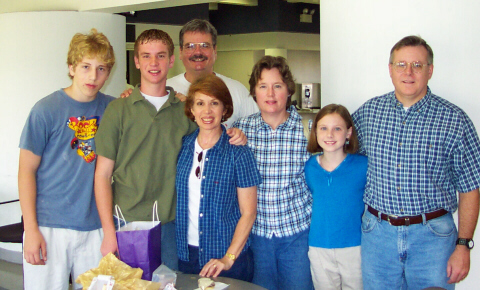 Left to Right: Peter Falcone, David Melichar, Sandy Vincent, Randall Loeffler, Andrew Vincent, Bob Vincent, Dave Moncla, Claire Moncla, Bev Moncla, Pete Falcone, Tillie Falcone, Dianne Falcone
Here is Andrew boarding his plane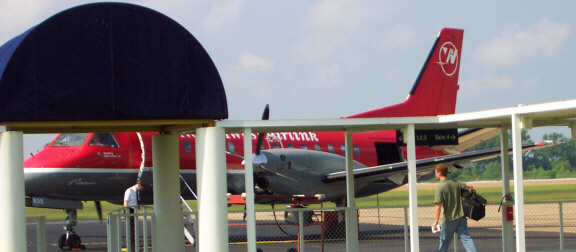 and taking off.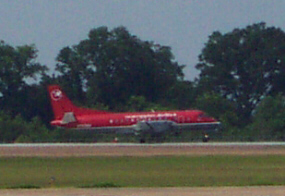 This is a pretty long journey. He travels via Memphis, Tennessee, Los Angeles, California, then Brisbane, Australia, and onto Port Moresby, Papua New Guinea, finally arriving in Goroka at 9:45 p.m., on July 6th, 2001. From there travel is by four wheel drive vehicle to the base camp.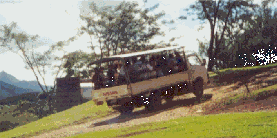 On the way he may meet some interesting people in the Goroka Valley. To view some of the indigenous people, click here.
But without all that paint and stuff, they are simply folk like you and me who need to know God's love in Jesus Christ.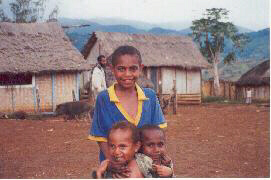 Please remember Andrew in prayer. The Summit is a wonderful opportunity to Interface with experienced missionaries and native peoples.

Andrew is scheduled to arrive back in Alexandria, Louisiana, on Sunday afternoon, August 12th, 2001, at 2:15.
To write Andrew