William Wyman Vincent, Sr.
(November 1, 1906-September 26, 1987)
Janet Rose Benn
(August 1, 1913-October 23, 1991)
My father and mother were married on July 10, 1938. This was on their first date, but they had gotten to know each other at work in the previous months. The met at the Marlboro County Health Department in Bennettsville, South Carolina, where my father was a health officer and my mother served as a nurse.

Prior to working as a public health nurse, my mother taught obstetrical nursing at Vanderbilt University. She spent the last thirty years of her life teaching first grade in the public schools of Myrtle Beach, South Carolina. She also had a beautiful soprano voice and sang professionally in church choirs when she was in college.

They had three children: my brother, William Wyman Vincent, Jr., a daughter, Nancy, who died during my mother's pregnancy, and me.

My brother was born quite prematurely on March 1, 1939. He went on to graduate from the United States Air Force Academy and earn a master's in economics. Thirteen months after he retired from the Air Force, he died of a sudden heart attack.

Here is a 1952 photograph of my mother and father with me.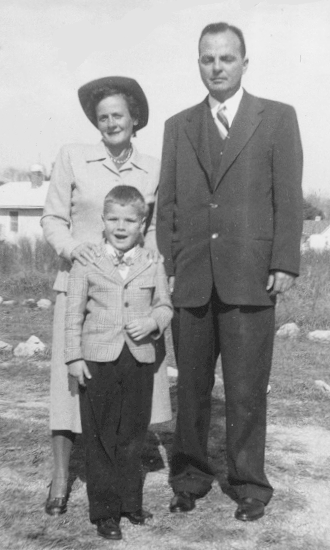 My brother Billy and me in 1952: